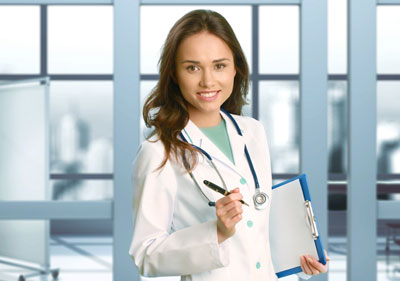 The term "hospitalist" was first coined in a 1996 article by Dr. Robert Watcher for the "New England Journal of Medicine." However, the function of this specialist has existed since the mid-1970s. Due to the advent of managed care and the increased burden on private practice physicians, the demand for specialists who work on site at the hospital rapidly increased in the mid-1990s.
Duties typically include those required of the primary care visiting physician, including patient care and education, research, and leadership. Additionally, the hospitalist fulfills an important role in communicating information and coordinating care with the patient's primary care physician (PCP) and other specialists. This saves the PCP the time, cost, and inconvenience of having to visit the hospital and be on call when his patients visit the emergency room or are admitted to the hospital. The hospitalist spends his time at the hospital and may see one or many patients during his shift. He may be employed by the hospital, a managed care corporation, or medical group. Additionally, he has the option of being a self-employed contractor to these groups.
A hospitalist is a medical specialist who provides quality medical treatment to individuals while they are in the hospital. Because hospitalists don't maintain a private outside practice, their time is devoted solely to caring for hospitalized patients.
Hospitalists specialize in all aspects of a patient's care - from admission until discharge. Hospitalists manage and coordinate the entire inpatient episode of care, working closely with the patient's primary care physician and/or specialists involved.
A Growing Necessity
In some markets, hospitalists provide more than a competitive edge, they're a necessity. "A number of primary care physicians have chosen not to come to the hospital," says Janet Grayson, M.D., director of the hospitalist program at Park Nicollet Clinic, Minneapolis. "If we didn't take their patients, they would go somewhere else." Every major hospital in the Twin Cities has a hospitalist program. "It's become the way things are done," she says. "We take for granted the system works." Grayson points out that Park Nicollet no longer bothers to measure whether the 10-year-old program is reducing costs and length of stay.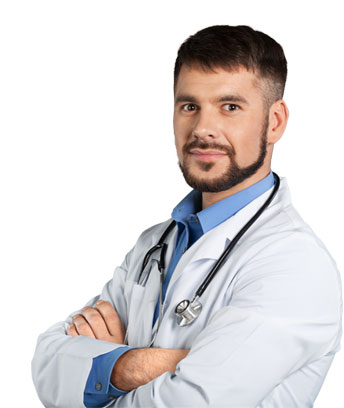 If you have or someone you know has recently been admitted to a hospital, chances are that they were not seen by their primary care physician in the hospital. As a result, many patients ask questions such as:
Where is my doctor?
Why isn't my doctor here to oversee my healthcare while I'm in the hospital?
How does my primary care physician know that I am in the hospital?
Is my own doctor going to be updated about my care?
So, why isn't your primary care physician overseeing your care while hospitalized?
The reason is a relatively new trend in the care of hospitalized patients. Hospitalist is the term used for doctors who are specialized in the care of patients in the hospital. This movement was initiated about a decade ago and has evolved due to many factors. These factors include:
convenience,
efficiency,
financial strains on primary care doctors,
patient safety,
cost-effectiveness for hospitals, and
need for more specialized and coordinated care for hospitalized patients.
Most hospitalists are board-certified internists (internal medicine physicians) who have undergone the same training as other internal medicine doctors including medical school, residency training, and board certification examination. The only difference is that hospitalists have chosen not to practice traditional internal medicine due to personal preferences. Some hospitalist physicians are family practice doctors or medical subspecialists who have opted to do hospitalist work such as, intensive care doctors, lung doctors (pulmonologists), or kidney doctors (nephrologists).
There are many advantages of hospitalists in the care hospitalized patients. One advantage is that hospitalists' have more expertise in caring for complicated hospitalized patients on a daily basis. They are also more available most of the day in the hospital to meet with family members, able to follow-up on tests, answer nurses' questions, and simply to deal with problems that may arise. In many instances, hospitalists' may see a patient more than once a day to assure that care is going according to plan, and to explain test findings to patients and family members.
Hospitalists also coordinate the care of patients' in hospital and are "captain of the ship." They are the physicians that organize the communication between different doctors caring for a patient, and serve as the point of contact for other doctors and nurses for questions, updates, and delineating a comprehensive plan of care. They are also the main physician for family members to contact for updates on a loved one.
Similarly, because hospitalists are in the hospital most of the time, they are able to track test results and order necessary follow-up tests promptly. This is in contrast to the traditional setting where your primary doctor may come to the hospital the next day to follow-up the results and take the next necessary step at that time.
Since the hospitalist's "office" is the hospital, and they are also more familiar with the hospital's policies and activities, many hospitalists are involved in various hospital committees, and assist in improving important areas such as patient safety, medical error reduction, effective communication between physicians and staff, and cost effective patient care.